LifeWay Digital - Case Study
A look at the process and thought behind the creation of the LifeWay Digital website.
Discovery
Looking across the array of digital properties available through Lifeway, we realized that our users needed a way to have easy access to both information about the proeprties, and the properties themselves.
As we started the discovery phase of this project, we reasearched a few perspective paths in terms of aesthetics and interface design. In the end, we discovered that the design needed to be engaging, relatable, and informative for our users. As a result, we decided to go with a more illustrative aesthetic to provide engaging and relatable graphics. We were confident that we were ready to establish some goals for the project.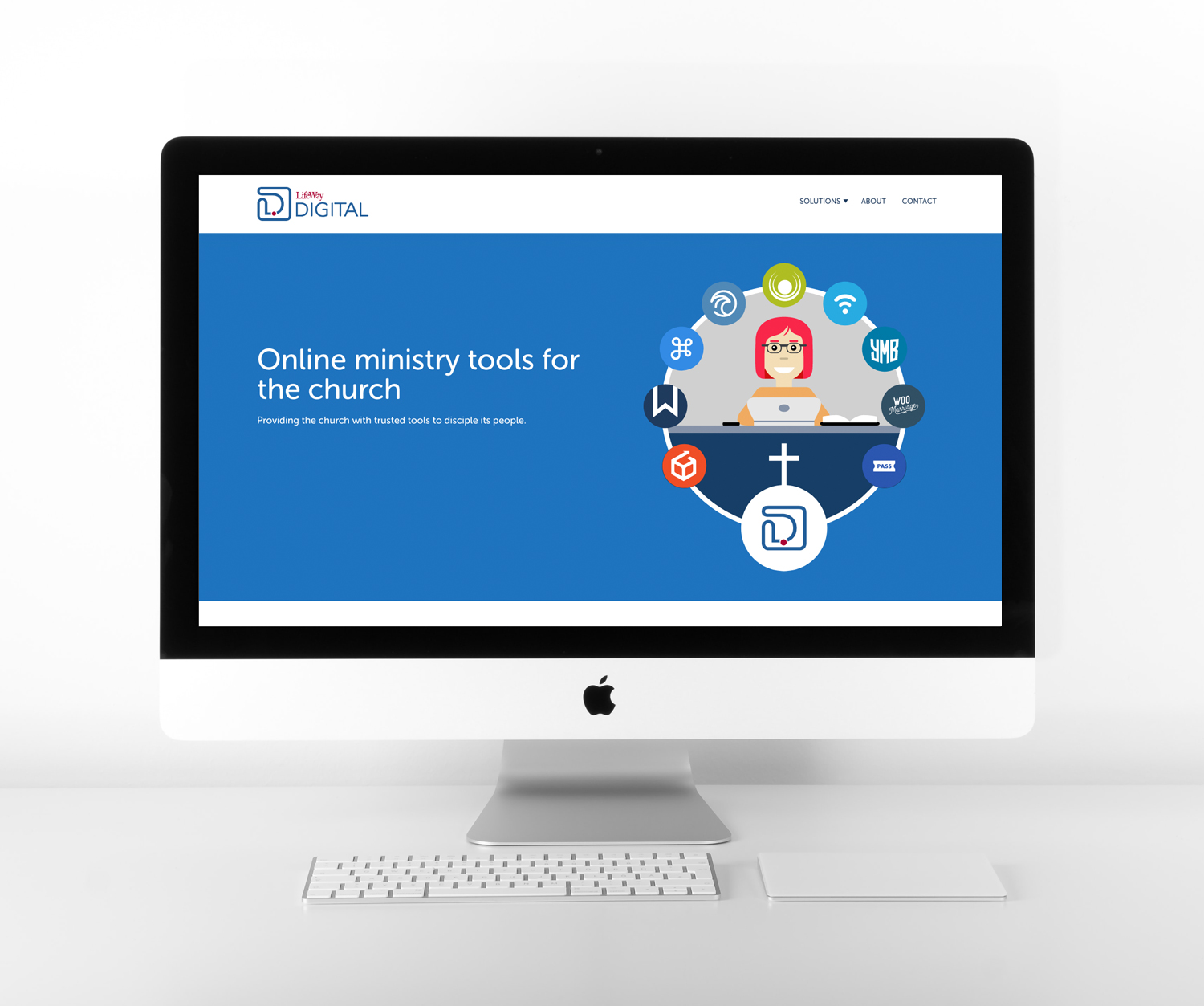 The Goals
In order to efficiently and effectively move forward in the process, we set out to establish some goals. We knew that we needed a hub for our digital properties, and we knew that this hub needed to be interesting and engaging for our users. We had a good start already on our goals:
Establish hub for Lifeway's Digital properties
Create Illustrative style to relate with users
Provide easy acccess to information and properties
With these goals in mind, we began to layout the wireframes and design for this new LifeWay Digital site.
Wireframes & Design
The wireframe portion of the process is great for blocking out general content areas, and getting an idea for a flow of the page and information.
As we wireframed, we recognized that the homepage of the site needed a nice, welcoming intro area at the top of the page, followed by an area that provides quick and easy access to more information about the various digital properties.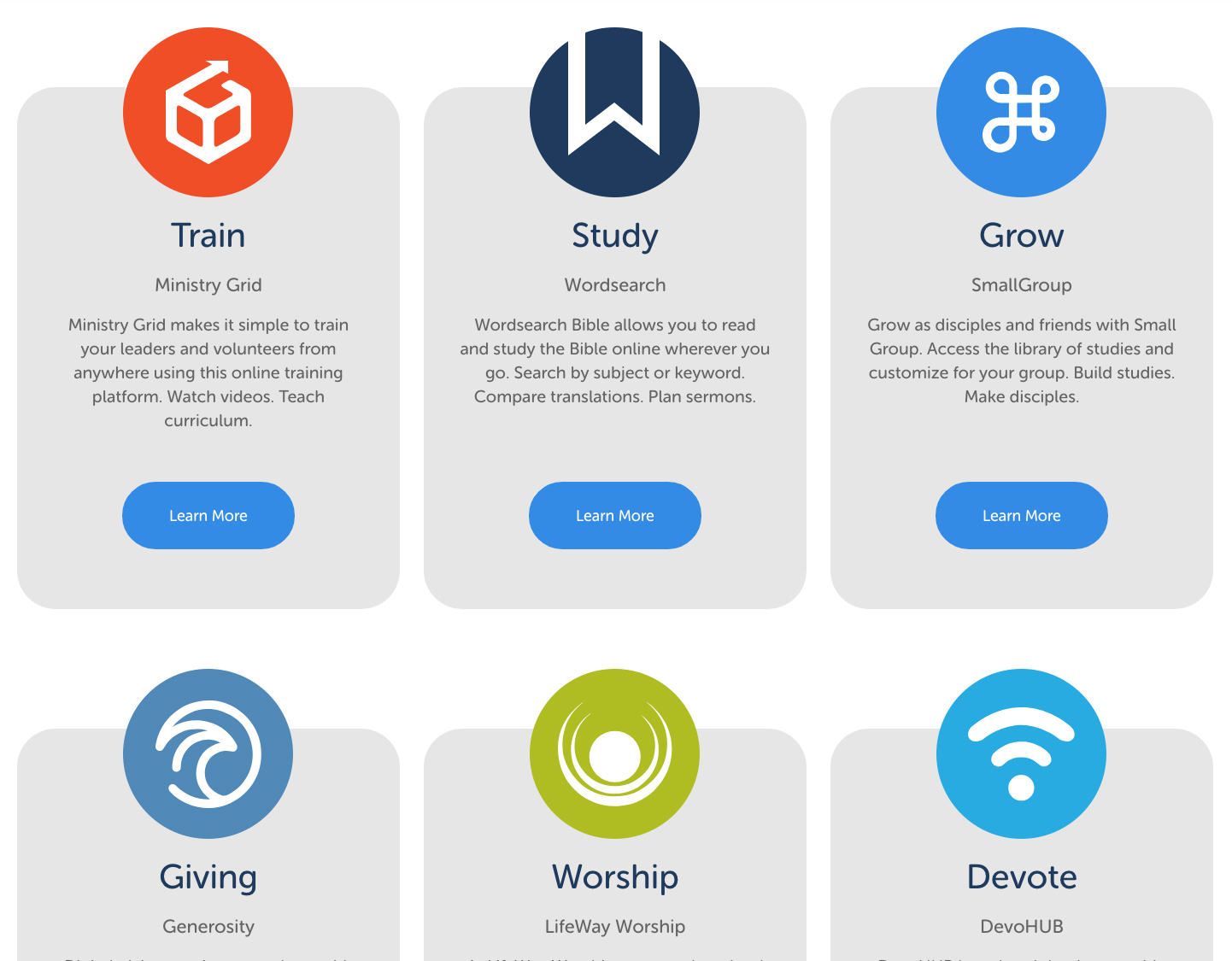 For each of the properties, we created a simple, easily-digestable page that provides an overview of the properties, pricing (if applicable), and then also links to the properties themselves for users to dive further.
In terms of aesthetic, we knew we wanted to create an illustrative style. We established character designs and illustration templates. Once those were in place, we were able to quickly and efficiently create a variety of fun and engaging characters and images to be utilized across the website.
The Result
As a result of this project, LifeWay's users now have a website they can visit which contains easy access to information about LifeWay's digital properties. Our goals of establishing a hub, creating an illustrative style and providing easy access were met and we helped streamline the process for any user looking for information on LifeWay's Digital solutions.