Updated Shop Page
We're showcasing some new designs on our shop page. Everything from nature and shapes to robots and heroes included in these new designs.
Cool Designs at some Cool Shops
I've been working up a number of new designs for Threadless, Society6, and Teepublic. Everything from robot heroes to nature. Compositions of shapes and lines are included, as well as patterns featuring letters and different colors. Pretty pumped to share all of these new designs with you.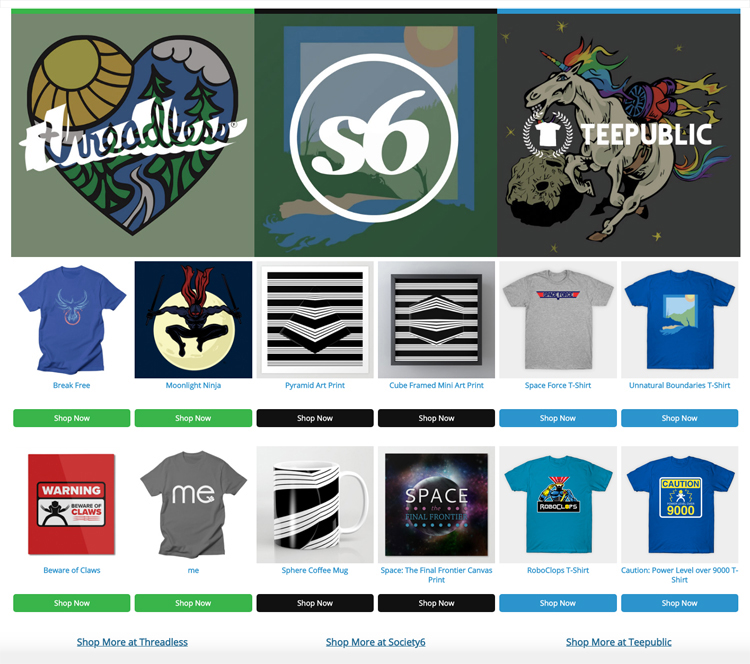 Thank you for your continued support, and check back at the shop pages often to see if there's anything new. Have a great week.