Shop Page Now Live!
I'm very thankful for your continued support of my artwork and passion. In an effort to make my art easier to find, view, and shop for my artwork, I've added a new shop page to my site.
Shop til ya Drop
Been wanting to purchase some B.W. artwork? Never fear…for it's now easier than ever to find what something. I've got three of my online stores added to my shop page in my main navigation. Feel free to click there, or click the below image to get to the shopping options.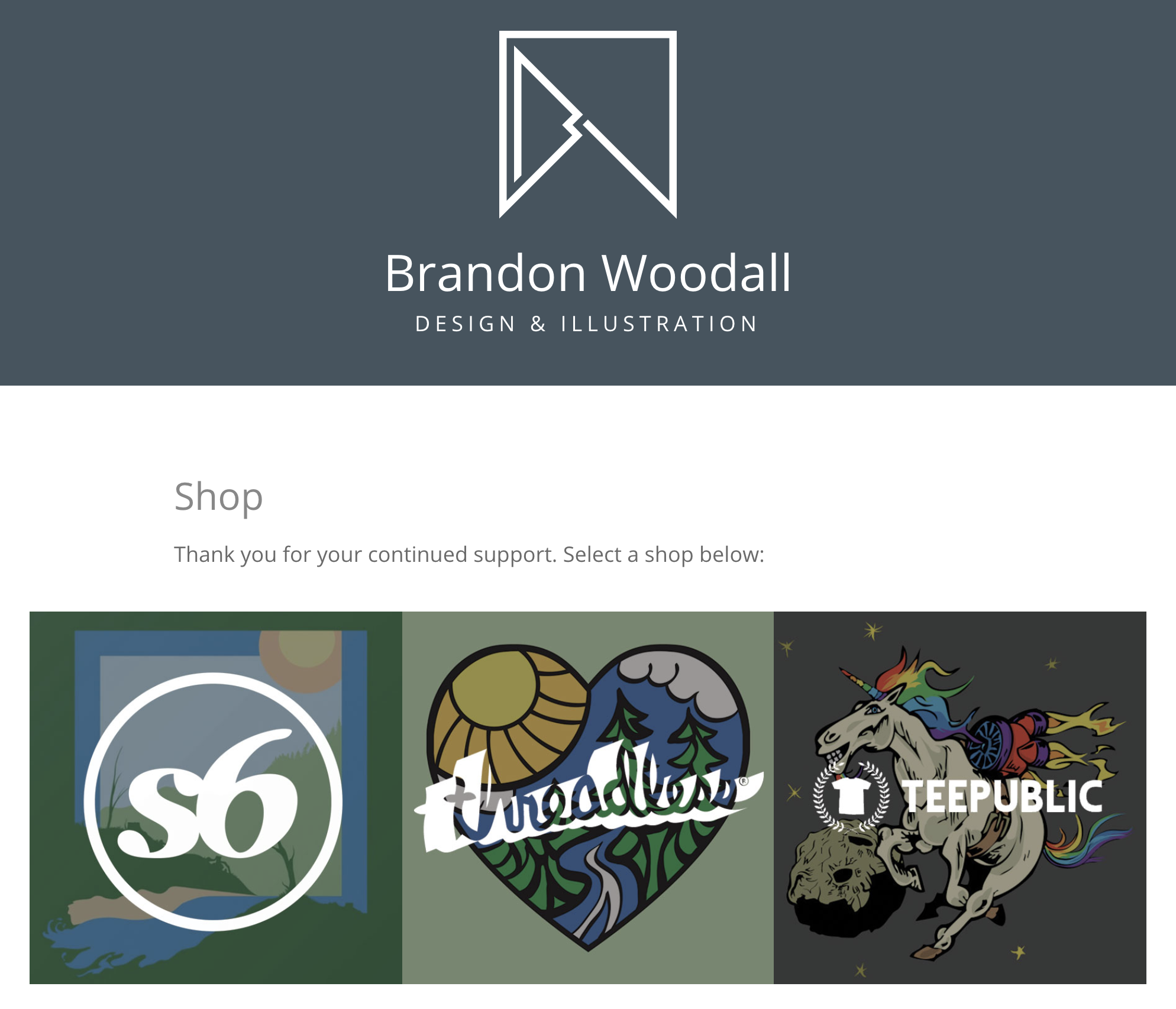 Thank You
I can't thank you enough for your continued support and I look forward to continuing to create new designs and artwork througout 2018. As an aside, my drawing resolution is going strong, so be sure to check out my Instagram for daily posts.
Thanks!